Convenience
Delivered to your door, so you never run out of razors. Free delivery.
Subscribe & Save
Select your shave plan based on how often you shave. Cancel anytime.
Quality
Made in America, using state-of-the-art equipment.
Meet OSCAR
No gimmicks. Just a great shave. Every time.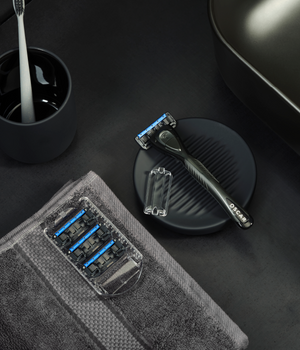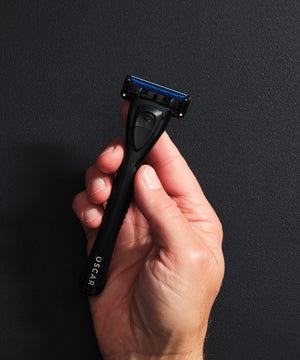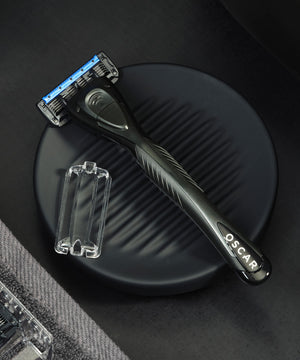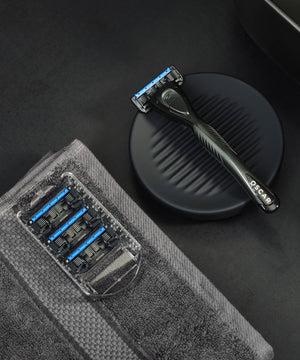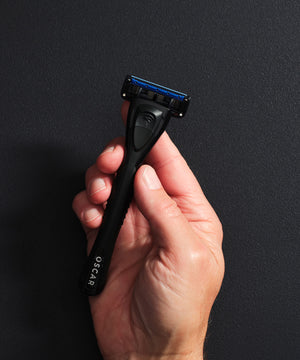 Five high-grade steel blades that are made in America and give you a shave as good as the world's biggest brand.  Don't listen to us. Just read what our customers say...  
4.7 stars - from over 2,700 reviews.

Made in America  

Aloe Vera strip - for some extra lubrication


Reverse trimmer - a bit like that hedge trimmer you use when you've finished mowing the lawn. 
Sick of spending an arm and a leg on your face?
If you're still buying razors at the supermarket, you're probably paying too much.
By switching to OSCAR you could cut your shaving costs by up to 40%.
Any colour you like. As long as it's black.
In the spirit of Henry Ford, our razor handle is only available in matte-black.
It doesn't just look great. The rubber grip makes it comfortable to use, even in the shower.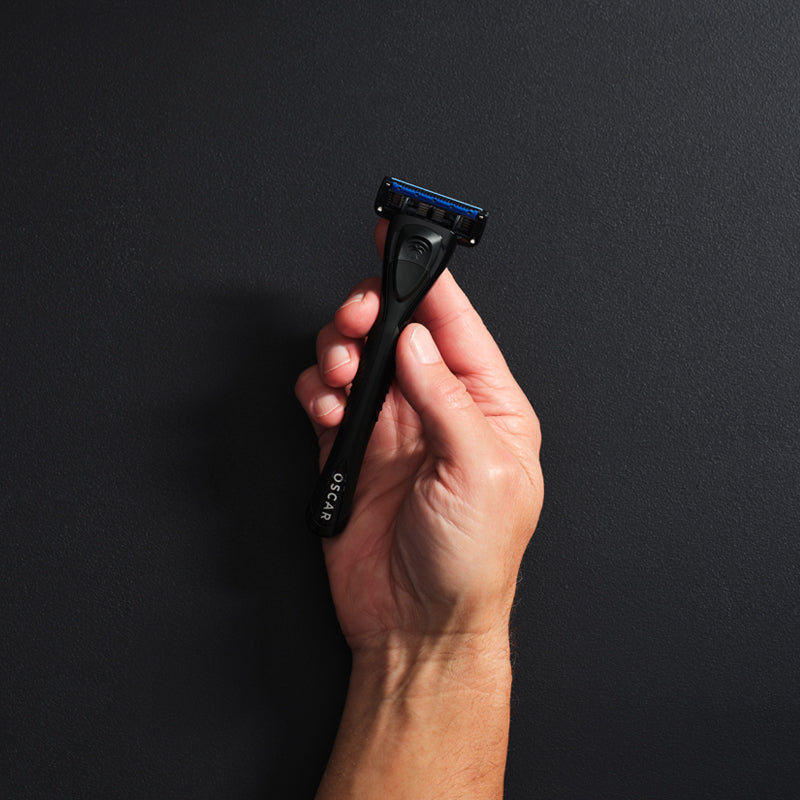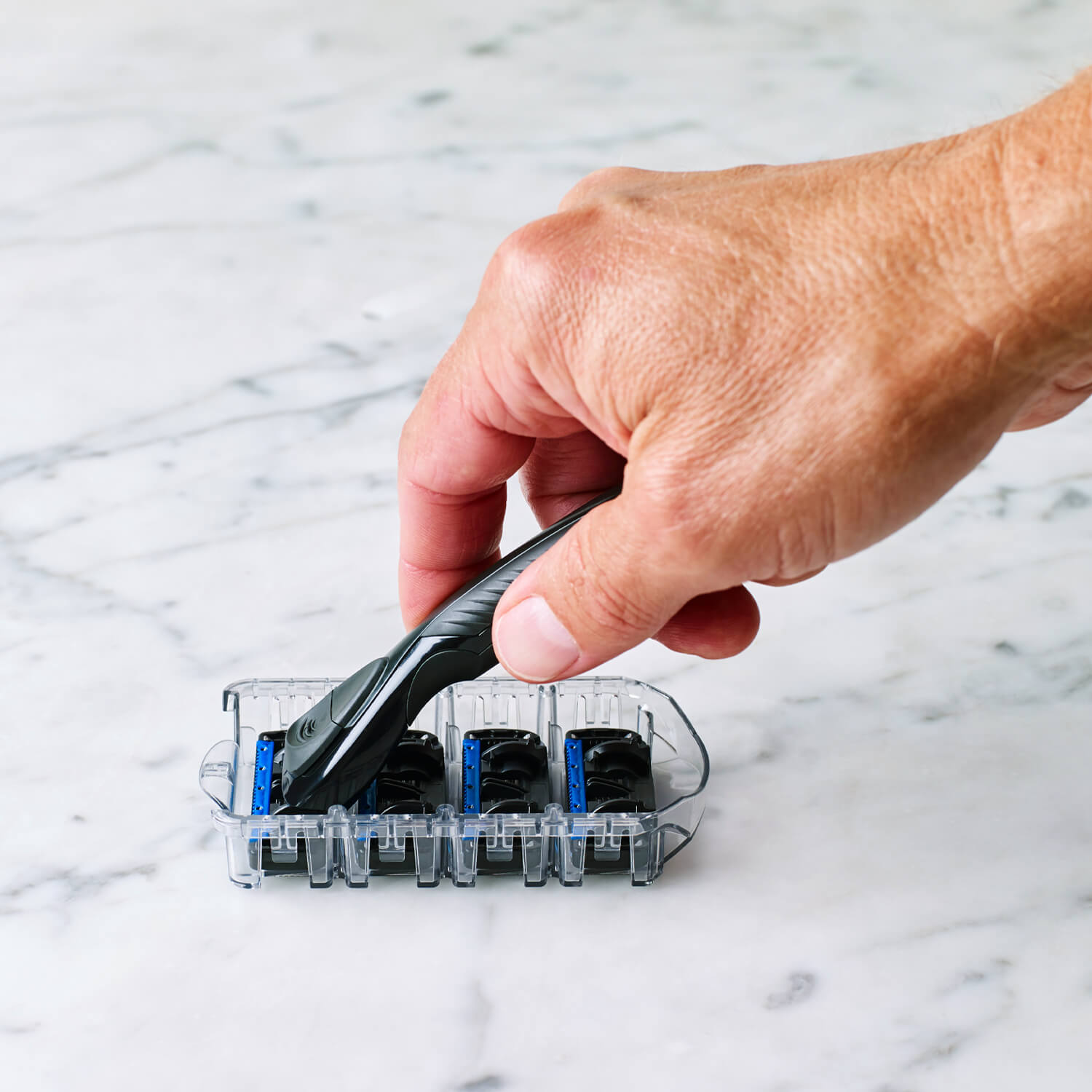 Pay less. Get more.
Five evenly-spaced, ceramic-coated blades to ensure a close, smooth shave. 
The precision trimmer on the back allows you to tackle the hard-to-reach spots. Like right under your nose. 
Natural. Nice.
Some of the chemicals in conventional shaving foams and creams can leave your skin feeling irritated and raw.
Our natural formulations use pure plant oils – leaving your skin smooth and soft to the touch.